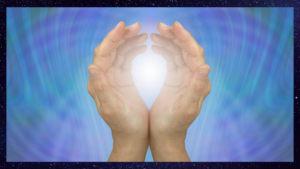 Challenging Pulsations in the Moment
This morning I came across William Blake's words about the creative pulsations of special moments. When I write, there's a pulse, an energy that moves from my core to fingertips to the page. Words happen, scenes roll out, and characters guide my heart and hands to tell their journey. In my recently released, Goddess of Everything, the supernaturally charged thriller charged out of my unconscious mind. Dreams and nightmares inspired the creation of characters and scenes.
On Amazon this morning, I read this:
5.0 out of 5 stars
Goddess of Everything
review: "Definitely not for the faint-hearted but an AMAZING read. Reviewed in the United States on March 7, 2021, ~ "What an unexpected surprise this book was. Dr. DeBlassie has one of the most interesting ways of telling a story that I've seen in a long time. It's almost like sitting around a campfire listening to urban legends. This dark thriller with some supernatural aspects was yet again an excellent example of this man's talents. He took the normal good vs. evil to a whole new level with exceptional world-building and character development. Definitely not for the faint-hearted but an AMAZING read."
Amazement grabbed me throughout the creative pulsations of moment after moment driving this story forward to publication.
The book's subtitle reads 
A Blood-Curdling Tale of One Mother's Affection for Her Son and Her Son's Struggle for Truth, Freedom, and Love
.
Shock, the creative pulse of challenging mother love, runs through this novel like adrenaline infusions. You don't go up against what everyone wants to believe, says convention. People want to believe what people want to believe.
Risk It!
Goddess of Everything
gets to the heart of love. When mother love is challenged, everything is turned topsy turvy. Creative pulsations are birthed from challenging norms. What mainstream accepts and says must be, then has to be accepted, or we risk disapproval and rejection. Risk it, I say! Risk living the creative pulsations of special moments when out-of-the-ordinary ways of seeing things and being come knocking at the door of your mind. Answer the door, listen, follow, and grow.
To risk growth is to be alive. There's no living without risking. In
Goddess of Everything
, Gabriél is torn between love for mother and wife, Consuela. Devotion to a widowed mother turned religious Mother Superior clouds his mind. Consuela ushers in reality. She helps Gabriél discover nighttime blood sacrifices of children in the desert, a centuries-old ritual that imparts immortality to Mother and her nuns. He's run from risking truth facing throughout his adulthood. Risk it, see what you need to see. Risk the read and grow!
Special Moment
The moment of reckoning comes in the story. Spirits, light and dark, teem through the nighttime desert as Gabriél faces off with wickedness hidden behind what was supposed to be good. At the very least, this is a special moment. They come. Maybe, like for Gabriél, they're hard. We don't want them. We want to go on not being challenged to see, to stretch, to grow. It's easier that way. But it's not. Special moments are risky and come for special reasons—risk and grow reasons.
Risk reading one of the most thrilling novels of your life. Open
Goddess of Everything
, plunge into a supernatural world of mother love turned upside down and inside out. It'll cause you to rethink what love's all about. It'll cause you to rethink your life, relationships, where you're at, where you're going. Getting on with the creative pulsations of special moments, no matter the cost, equals risk equals growth.
Live Deeply . . . Read Daily
https://www.pauldeblassieiii.com/wp-content/uploads/2021/03/Untitled-design-1.png
900
1600
Paul DeBlassie III
/wp-content/uploads/2018/03/weblogo-3.png
Paul DeBlassie III
2021-03-11 11:23:56
2021-03-11 11:23:56
Creative Pulsations of Special Moments