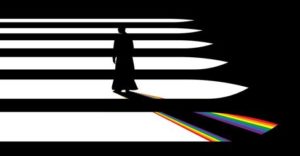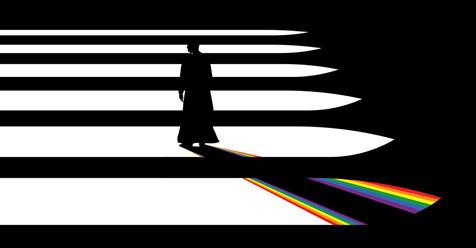 Gay and Predatory ~ I Think Not
NYT's today (2.17.19) reviews Sodoma, a troubling sensationalizing of sexuality gone awry, all too tragically at times in an abusive manner. I'm a sure critic of organized religion and its inherent potential to abuse power; but, this book appears as vilifying gay priests, the wonder and pluralism of sexuality. Not all gay priests are pedophiles any more than all straight men are misogynistic. The religious and humanitarian issue at hand is power and abuse. Let's not confuse pluralistic human nature with the thwarted and damaged men and women who propagate rapacious acts under a religious guise: "All else aside, the book speaks to the enormous and seemingly growing tension between a church that frequently vilifies and marginalizes gay men and a priesthood dense with them. "This fact hangs in the air as a giant, unsustainable paradox," wrote Andrew Sullivan, who is Catholic and gay, in an excellent cover story for New York magazine last month. It explains why so many gay men entered the priesthood, especially decades ago: They didn't feel safe or comfortable in a society that ostracized them. Their sense of being outsiders gave them a more spiritual bent and greater desire to help others in need."
Dark Religion ~ Abuse and the Mind
In The Unholy, I searingly explore the dark side of religion. The dramatic tale delves into religion gone bad, horrifying mind manipulation and sexual abuse taking the reader by storm. Various reviewers criticized it as too severe. I disagree. As in Goddess of the Wild Thing I pop out reality, take it from the subtle to vivid dimensions. This speaks to the unconscious mind, confirms realities repressed by the conscious mind. We deny or forget what traumatizes us. Visionary thrillers help us to face the reality behind the illusion, usher us into what's been locked up tight and put away in the basement of the unconscious.
Reality ~ Healing What's True and Hurting
For all of us, we're no more or less than human. Our life story, if read well and lived well, gradually forms us into a truer human. We're more sensitive, even if that requires ongoing questioning of self and realigning self when we get off our path. Reading develops a human sensibility for a truer take on reality in matters of sexuality, healing, and spirituality. Let's take time to read, ponder, and wonder every day. I know there are challenges to our time commitments and other voices telling us to do this or that. We can satisfy those other necessary tugs without forsaking the quietude and reading that nurtures our evolution into a truer perspective on sexuality, spirituality and what it means to be human.
Live Deeply . . . Read Daily  
https://www.pauldeblassieiii.com/wp-content/uploads/2019/02/safe_image.jpeg
248
476
Paul DeBlassie III
/wp-content/uploads/2018/03/weblogo-3.png
Paul DeBlassie III
2019-02-17 14:32:54
2019-02-19 22:30:40
Vilifying Gayness ~ Religion, Horror, and Reality