The Boy, the Words, and the Magic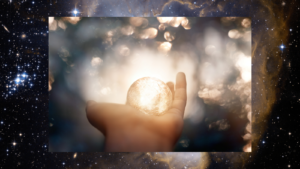 In a far-off land many years ago, a boy named Ayaan lived in a village surrounded by gentle hills and abundant forests. Ayaan was known for his warm nature, captivating eyes, and perpetual smile that could brighten even the dreariest days.
Ayaan's days were brimming with thrilling escapades as he ventured into the woods, marveling at the flight of birds overhead and attentively listening to the secrets whispered by the wind among the leaves. He possessed a connection with nature and shared a special bond with all living beings.
One morning, while exploring deeper into the forest, Ayaan stumbled upon an oak tree. Its branches stretched towards the sky like weathered fingers yearning for heaven's touch. Intrigued by its presence, Ayaan cautiously extended his hand and gently touched its bark. To his astonishment, he felt a comforting warmth coursing through his fingertips as if the tree had acknowledged him.
From that moment, something within Ayaan shifted. He began experiencing an exhilarating tingling sensation in his heart whenever he discovered places or met new people. It was as though an invisible guiding force was whispering clues and nudging him towards paths of goodness and peace.
Once while Ayaan was enjoying a moment by the river, he suddenly heard a voice in his mind. The voice warned him to step so he wouldn't slip on a stone and fall into the water. This experience amazed him because it felt like something other than luck. It felt like magic.
As Ayaan grew older, his intuitive abilities blossomed. He had a talent for sensing when someone was feeling blue and always seemed to find the words to offer them comfort. The villagers were in awe of his ability to predict the weather. They started seeking his guidance on matters of love, nature, and life's challenges.
However, along with Ayaan's gift came difficulties. He felt the pain and hardships that others faced. It was overwhelming. Then, through his intuition, he discovered ways to alleviate suffering and lighten people's burdens.
On an evening illuminated by moonlight, Ayaan sat beside an oak tree that seemed to radiate wisdom. As he closed his eyes in thought, he sensed a connection with the spirit of the old tree. In this moment of clarity, Ayaan realized intuition was a gift for fostering empathy and understanding.
From that point, Ayaan dedicated himself to using his intuition to assist those in need. He became a beacon of wisdom and understanding within his community, offering guidance with inspired words.
As days turned into years, Ayaan's renown went beyond his hometown. Travelers from distant lands flocked to seek his guidance. And tales of the boy, the words, and the magic reverberated for generations.
Live Deeply . . . Read Daily!
https://www.pauldeblassieiii.com/wp-content/uploads/2023/07/Untitled-design-4.png
900
1600
Paul DeBlassie III
/wp-content/uploads/2018/03/weblogo-3.png
Paul DeBlassie III
2023-07-24 18:32:44
2023-07-24 18:38:13
The Boy, the Words, and the Magic